No corrosion
Eco-friendly high density polyethylene is used for the inner duct of the submarine pipe to prevent corrosion by sea water.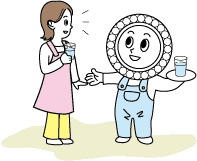 High mechanical strength
Because of sufflcient wall thickness of the high density polyethylene pipe and a reinforced structure based on stainless steel tape and steel armor, our pipes have high mechanical strength and weight that ensure stable installation within the submarine environment.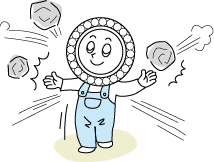 Constant flow rate
Because the inner surface of the polyethylene pipe is very smooth, there is no change in the flow rate of water supply due to scale adhesion.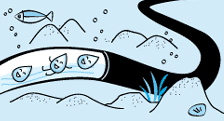 Excellent flexibility
Our pipes can be installed stably on corrugated submarine geometry or in a curved route. This makes it possible to bypass rocks or coral reef where pipe protection is difficult. Due to the reduction of protection works on rocks or on coral reefs, installation can be performed in an eco-friendly manner.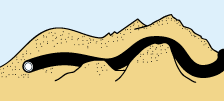 Long continuous-length product
Because the water pipes are manufactured in a special plant,where direct loading of the produced pipes onto an laying vessel is possible, pipes with extra-long size can be manufactured and installed. Since jointing of the pipes during installation is not necessary, the installation period can be shortened.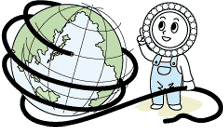 Special types
Because these submarine water pipes are designed by our design team, we can manufacture products with special specifications,including high pressure types and those for oil / chemical applications. Also, our special pipes have been adopted as replacement oil pipes in petrochemical complexes and deep sea water suction pipes.