Working with a culturally diverse and varied team to accomplish goals always gives him a tremendous sense of satisfaction.
OFS Fitel LLC
Sourcing Coordinator for Optical Fiber Cable
Masaru (Nick) Nakajima
Frustration Fueled My Decision on
Where to Go
Frustration while working on university research made me decide to move into the telecommunications industry. This pivotal moment happened when I was downloading a single picture of a research subject from the internet (you may remember that a picture would show up like a broken window screen from the top down during the infancy of photo downloads). I suddenly thought, "What a convenient tool but it is so slow….. I have to do something to fix this."
Over the past 19 years since joining Furukawa Electric, my career field has focused solely on optical fiber and cable. I have held responsibilities in different areas such as R&D, Process Engineering, Sales and Operations, and also in various geographical areas such as Japan, the United States, and Germany. The knowledge and experience that I gained built a foundation that led to me taking charge of Global Cable Sourcing and related technical support for the FEC global manufacturing locations.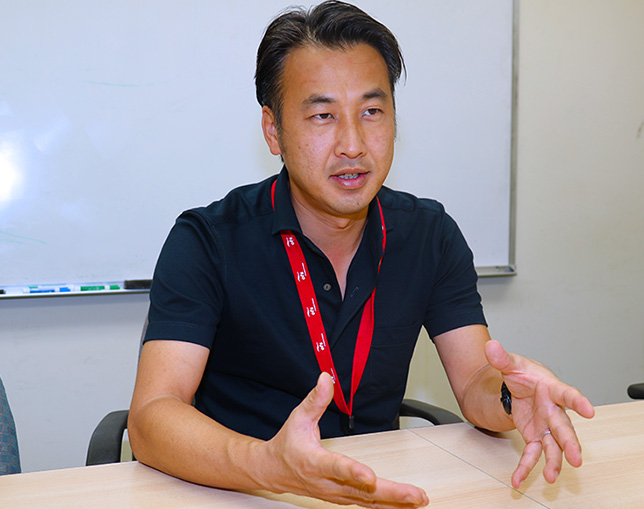 Overseas Expat in My Career
Looking back on my career in Furukawa, one of the most noticeable highlights would be the number of my overseas expatriate experiences. Also important is how much I have grown not only in my technical competencies, but also through my experiences working with the global workforce of FEC employees and our customers.
My first assignment was at OFS Fitel, LLC in the United States as a Process Engineer in cable. The second was in OFS Fitel Deutschland GmbH in Germany. I am currently a part of the team at OFS Fitel LLC once again, supporting both the local fiber optic cable in our Georgia facilities and cable product sourcing between global Furukawa locations all over the world.
The past 10 years have passed like a flash, but my motivation has stayed the same. We all have real value to contribute to each process or improvement by understanding each other, no matter how different our backgrounds, experiences, or cultures are. I have learned from each experience that our FEC team wants to achieve something together.
Of course, not every experience or experiment goes well. However, you will never forget the feeling of success once you experience it as part of a team. I do sweat when I remember some memorable but very tough achievements such as product failure reduction based on the Japanese QC story method, and successfully commissioning machines with fewer issues by adding my very detailed line item in schedule/planning (pretty sure that everyone didn't like it). I strongly believe that all of these trials, failures, and successes helped to form the backbone that led to and continues to support my current role in global sourcing. Global sourcing requires exactly the same understanding and approach no matter where we manufacture, be it in Japan, the United States, Europe, Russia, Brazil, or Southeast Asia.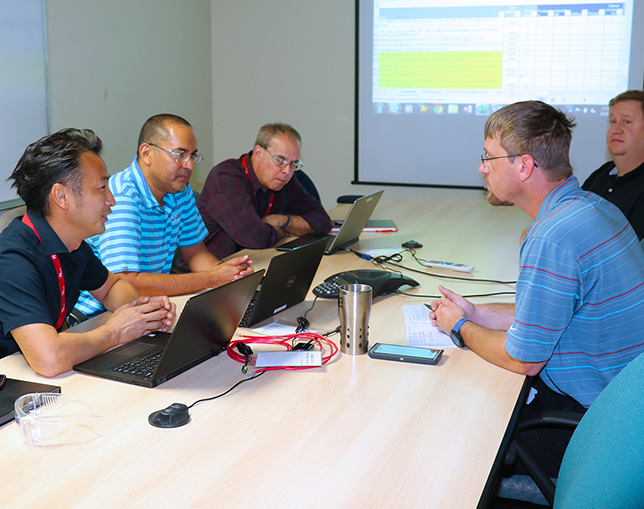 It's Just My Own Rules, But Here Are Some Thoughts on Global Communications
The concept of global communications may seem simple, but it isn't. I have stumbled and learned much during my career and continue to learn even today.
I realized that the meaning of words and perceptions can differ greatly between each of the cultures in which I have worked. For example, the meaning or idea of what "cleanliness" is varies from culture to culture. I see a product as "dark green" but others say it is "just green." I sampled a very sweet cake at a restaurant outside of Japan, even though the waiter described it as having less sugar…
I believe that we could prevent many such misunderstandings by recognizing and respecting the differences in our languages, cultural backgrounds, or even common sense. And we can fill extremely important gaps in knowledge and perception by explaining and discussing the "why" of these differences and providing concrete examples for each other.
To do this, I always work to maintain a sense of respect for others. My motto is "It is not good or bad, it is just different; what should I do to fill this gap?"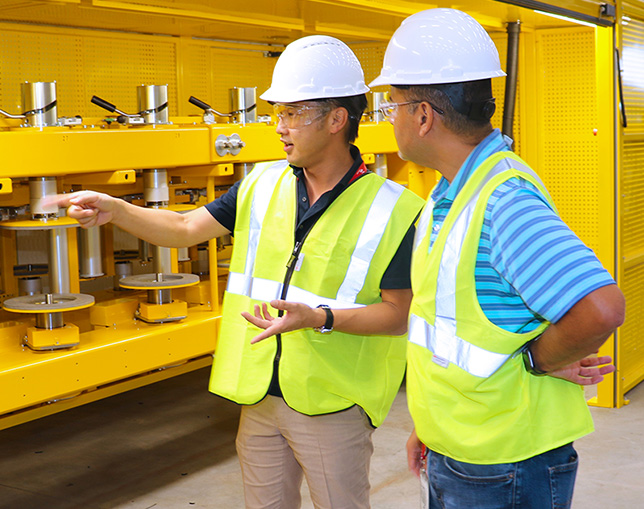 Arigato, Thank You, Vielen Dank!
Looking back on my adventurous career path, I realize that I've arrived where I am today with the support of people who I am fortunate to work with.
I might need another 10 pages to mention all of those who helped me build this foundation of knowledge. However, I will mention a few here: Mr. Yoshiaki Mizota, who trained me for Ideal Engineering and Genba principles in my first years in Furukawa; Mr. Takahide Kimura, who gave me tremendous advice in my first assignment in the USA and expanded my field of work in Europe; Mr. Yoshio Masutani, who gave me the opportunity to realize the importance of multi-angle sights and direction reading; and the many OFS team members who have worked together with respect and mind of challenges to ourselves.
Needless to say, I am not alone. I recognize that my family has been on this learning journey as well, traveling the world due to my job. There are not only fun moments but also tough ones for them, living in countries and cultures so very different from those in which we were raised. Our children, I hope, will grow up into a bright future by transforming their experiences outside Japan into wider choices and strong points of view. They will then be equipped to meet and conquer the challenges in our shared global future.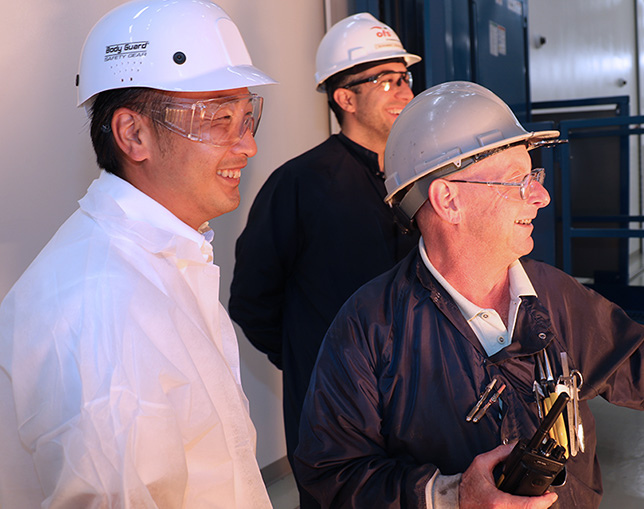 Profile
1999
Joined Furukawa Electric, assigned to requested section of Telecommunication in Chiba Works, worked in Optical Cable R&D
2007

OFS Fitel LLC in USA as Process Engineer

Improved gesture communication while still struggling with verbal communication

2010
Furukawa Electric Headquarters in Tokyo, Overseas Sales Department. First time to listen to customers
2013
OFS Fitel Deutschland GmbH in Germany as Operations Manager Can't forget the taste of German beers
2017
OFS Fitel LLC in the USA as Global Cable Sourcing Coordinator