Create a new self by facing up to each and every encounter that arises with sincerity.
Oceanic Wind Power Project Team Leader
Shigeru Fujii
Job hunting activities that did not go as desired
I was interested in electric power business from my student days. I got into a laboratory working on nuclear power generation and was aiming to look for work at a local electric power company. However, at that time, the power company only recruited nuclear power engineers every other year and they were not recruiting in the year I graduated. I was looking at the recruitment guidelines at my university at that time and saw Furukawa Electric's heat pipes. I had made "efficient heat generation using heat pipe theory" the theme of my graduation research so I came across Furukawa Electric in that sort of fortunate way.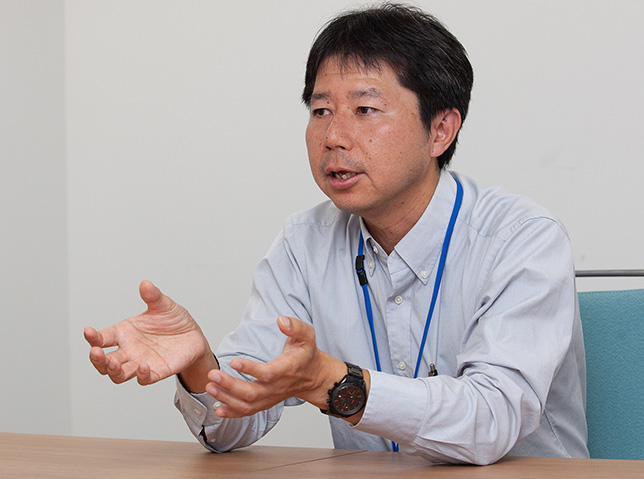 Days of design, prototype production and evaluation
After being employed by Furukawa Electric, I was assigned to Power Cable Division as desired and to a department that designed distribution cables and distribution line connection parts. After about five to six years, my knowledge and skills increased and my proposals to customers came to fruition so work became fun. When I was young, I became shier the more my parents worried about my future, but my communication skills were cultivated through the work of repeatedly designing, prototyping and evaluating products while sharing issues with customers and a new me different to my childhood was formed.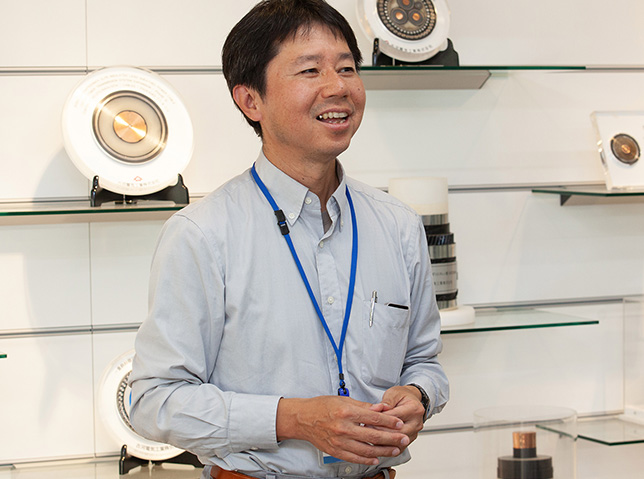 Becoming Project Team Leader!
In 2010, a backcast team rose up to launch new businesses to become the future core of the business division. One of the projects considered within that was oceanic wind power generation. Wind power generation is a promising power generation format, but the method used overseas that generates power efficiently by erecting wind turbines on expansive plains is not suited to Japan, where there are a lot of mountains and fields. Consequently, what we looked at was oceanic power generation, which is exposed to strong winds at all times. The project aimed at realizing this was a big one, advanced under cooperation between the University of Tokyo and ten private companies, and commissioned by the Ministry of Economy, Trade and Industry. Furukawa Electric's role on this project was to manage the development and manufacture of the power transmission cables that link the offshore power generation facilities and offshore substations (transformer equipment), and I was selected as the project leader within the company. I thought this was a big chance for both the company and for me.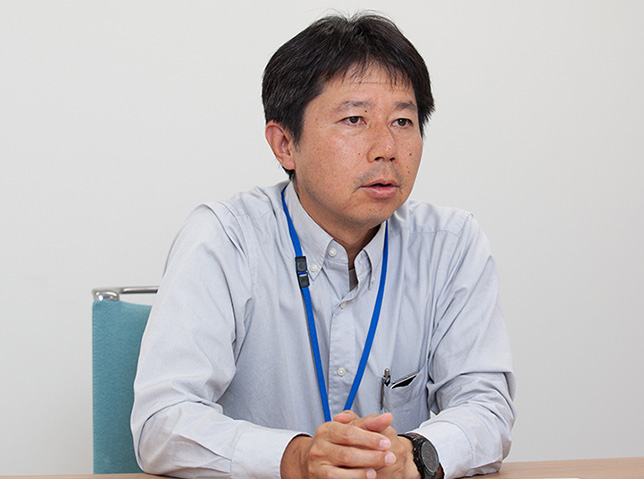 Issues and fights
There are two methods for oceanic wind power generation: one that fixes the power generation facilities to the seabed and one that floats the facilities on the sea (floating type). The floating type has a system that will absolutely not fall over and is resistant to typhoons and tsunamis. However, this project, with a mountain of challenges towards new things, was tough from the start. In Phase I, we were in charge of the development, manufacture, and installation of offshore substations, 2 MW wind turbines and various oceanic power cables, but the units looking after development, manufacturing and construction really struggled to complete the installation of cables with different specifications in the short construction period of only one and a half years. In addition, it was not possible to implement construction if the weather was bad at sea. During periods like typhoon season, we had to advance work by connecting small periods of time together. In circumstances where even slight reworking could be fatal, being able to overcome the situation somehow was thanks to everybody's sense of responsibility and teamwork, and we were filled with a sense of achievement and excitement when we were able to receive power successfully from the turbines.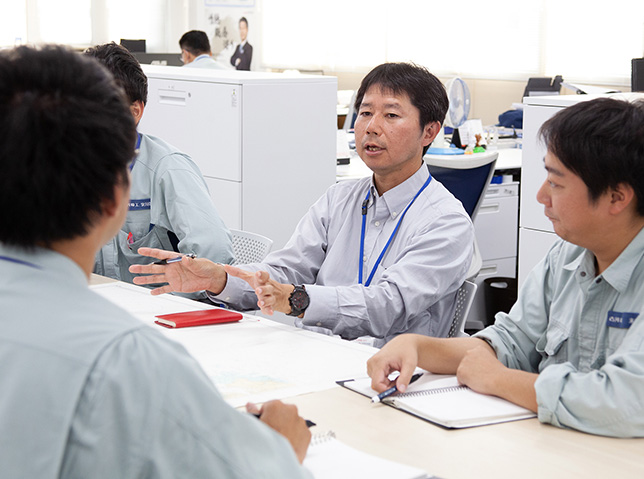 Encounters
I feel that my present self was formed through various unexpected encounters, including job hunting activities that did not go as desired, parts design work that continued for 20 years, the oceanic wind power generation project that I participated in as the company's leader, and my encounter with Professor Takeshi Ishihara of the University of Tokyo, one of the project leaders.
In particular, Professor Ishihara, a leading authority on oceanic wind power generation overflows with passion and pushes on towards his goal persistently. I was inspired greatly by working together with Professor Ishihara.
I think I want to be a missionary for natural energy after I retire. I hope that if I can engage in activities rooted in the community that educate young people and broaden their horizons, I will be able to meet new people and feel the rewards.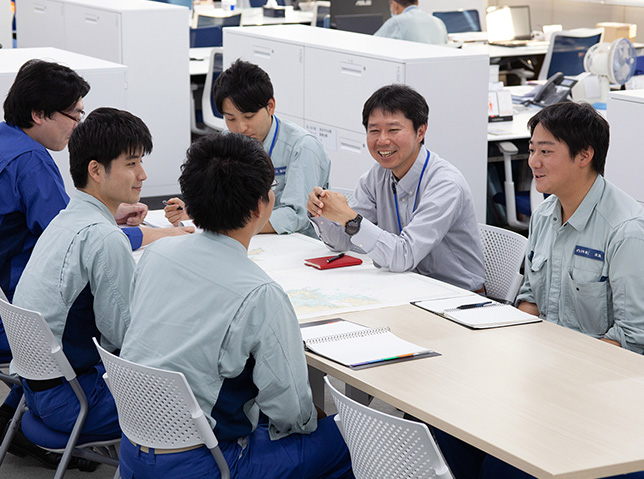 Profile
1988

Joined Furukawa Electric

Engaged in electric parts design and development work for about 20 years
2010
Transferred to Backcast Team
2011
Selected as Oceanic Wind Power Project Team Leader
2019 (present)
Oceanic Wind Power Project Team Leader and General Manager, New Energy Engineering Department