Exploitation of Future Technology for Telecommunications and Energy
Telecommunications & Energy Laboratories undertakes comprehensive technologies including IT-related technologies such as optical fiber, photonic device and photonic subsystems and energy–related technologies such as power cable insulation and connection technologies and exploitation of ocean energy in an effort to sophisticate telecommunication and energy related infrastructures.
The landmark technologies emerging from the Telecommunications & Energy Laboratories contribute to the construction of not only worldwide optic communication networks but also new energy and new infrastructures such as smart grid and smart community in addition to the advancements of industrial electronics and consumer products.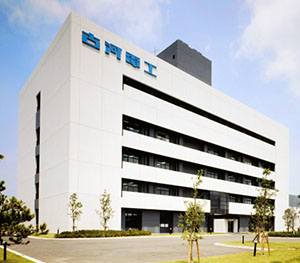 Message from the Manager
Telecommunication & Energy Laboratories are in charge of wide spread research projects, such as ultra-low loss optical fibers, high-speed optical devices, wideband optical amplifiers, industrial high-power lasers, telecommunications cable coating materials and power cable insulation and connection materials.
All these projects will lead to the key building-blocks and basic technologies, which sustain the future infrastructure of advanced safety, security, and efficiency. We believe that the results of the projects will benefit next-generation society & Earth.
We take pride in our research with continuous challenges to create new products in telecommunication & energy. It is our commitment to the corporate philosophy; to the realization of a sustainable society.
Main theme
Optical fibers and related technologies

Ultra-low-loss optical fibers
Multicore optical fibers
Optical fiber amplification technologies
Optical fiber sensor technologies

Power cable coating materials and related technologies

Next-generation crosslinking technologies
A variety of environmentally friendly cable materials
Lightweight Aluminium conductor cable insulation technologies
Telecommunications cable coating materials
Power cable insulation and connection technologies
Various cables for marine application
Optical communication devices and related technologies

Ultra-high-speed and ultra-small ITLA
Wavelength-tunable technologies
Optical waveguide technologies

Industrial laser systems and related technologies

High-power fiber lasers
High-power semiconductor lasers
Contact for inquiries about research and development.