Global Reach of Furukawa Electric: Overseas Representatives, Distributors, Affiliates, A large number of domestic collaborators serve as distributors, sales agents and affiliates in Japan.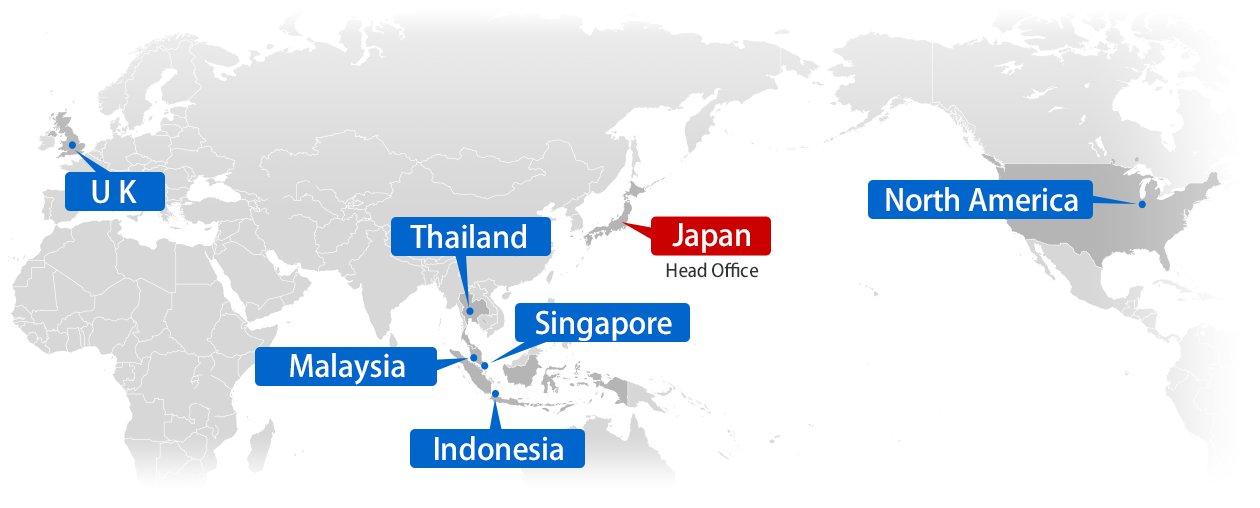 Europe
United Kingdom

Furukawa House, 77-85 Fulham Palace Road, London W6 8JD, United Kingdom

TEL.+44-20-7313-5300

FAX.+44-20-7313-5310
North America
United States

47677 Galleon Drive Plymouth, MI 48170 USA

TEL.+1-734-446-2201

FAX.+1-734-446-2260
South Asia / Southeast Asia
Singapore

60 Albert Street, #13-10 OG Albert Complex, Singapore 189969

TEL.+65-6224-4686

FAX.+65-6336-2635

Malaysia

Foam-Ace Trocellen Malaysia Sdn. Bhd.

Lot 2213, Batu 9 Kebun Baru, Jalan Kasawari, 42500 Telok Panglima Garang, Selangor, Malaysia.
TEL. +60-3-3122-1213
FAX. +60-3-3122-1211

Indonesia

Registration No:AHU-32328.AH.01.01.Tahun 2010 Sucaco Building, 6th Floor Jl. Kebon Sirih No.71, Jakarta‐10340, Indonesia

TEL.+62-21-3190-6212

FAX.+62-21-3190-6407

Thailand

No.191 Silom complex Building 16th Floor, Units 4, C Silom Road, Kwaeng Silom, Khet Bangrak, Bangkok 10500 Thailand

TEL.+66-2-632-1079

FAX.+66-2-632-1080
Japan
Please contact head office in Japan about other area.
Click here for inquiries.