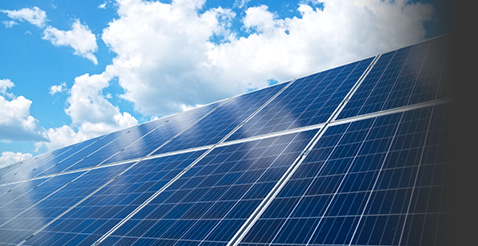 We will contribute to the realization of a sustainable society by delivering products made from recycled materials. Products that are environmentally friendly as well as innovative and functional.
Now that global warming and other various environmental problems are becoming increasingly serious, it is essential to develop sustainable resources that are friendly to the earth, such as renewable energy, in the future.
Installation
Installation Details
Uneven ground and banks

Products made from polyethylene that are light and easy to transport. Therefore, making it possible to install on uneven ground and steep gradients.

Excellent weather resistance

Our products offer market leading weather resistance and can be installed underground or above ground.

Crossing laying

The versatility of Green Trough allows for more complex installations, such as overlapping.
Delivery Results
Our solutions in this market
Our product lineup covers everything from the ground surface to underground burial, enabling quick installation anywhere on the site.
Our products allow for toolless connections to access chambers and catchpits.(EFLEX & Straight)
Reduced installation costs can be expected, especially when using our innovative accessories.(EFLEX & Straight)
Our products have the industry's highest level of weather resistance, making it ideal for outdoor exposed piping.(PLAFLEKY)
Usable Products
Click here for inquiries.