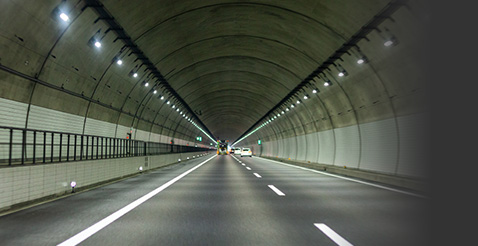 Furukawa Electric offers highly functional products with superior workability that do not require heavy machinery even in limited spaces.
In the event of a fire or accident in a tunnel, there are a number of flame retardant products that prevent the spread of fire and protect cables by extinguishing themselves, and we propose the most suitable products to meet the needs of our customers.
Installation
Installation Details
Construction in the audit route

EFLEX Square is a stackable duct that eliminates the need for spacers. The stack of ducts can be backfilled in one step and a smaller trench is required.

Construction in the audit route

Construction in the audit route

Construction in the audit route

Green Trough units are fire retardant. Our product has been vigorously tested to comply with various standards.
Delivery Results
Our solutions in this market
High workability in limited space, such as tunnels.
Simple construction in narrow inspection routes
No risk of fire due to self-extinguishing properties (Green Trough)
Usable Products
Click here for inquiries.