Outline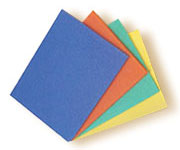 FOAM ACE is a cross-linked polyethylene foam that our company developed in advance of the world in the 1955's. FOAM ACE is a harmless, safe material. It was an epoch-making invention as excellent foam in heatproof, resistance to deterioration, and chemical resistance compared with the foam of the urethane and the styrene.
It greatly takes an active part from the tough characteristic chiefly in a wide field like the construction and engineering works usage, the home appliance, and the car parts, etc.
The foam magnification (hardness) and thickness, the flame resisting, and heatproof, etc. can be freely manufactured from the technology of the coating material of the electric wire.
Being able to do the product design matched to the usage is a big charm.