For backgrinding of high-bumped wafer, we are developing new tape. It has not only excellent covering performance, and also easy peeling performance  from high-bumped wafer.
Feature
Applicable to 200μm height bump with excellent covering performance

Easy peeling from high-bumped wafer

Easy handling, since it's no need to heat in peeling process
Picture after taping
General Tape

Floating of tape is observed

New Developing Tape

Excellent covering performance without floating
Adhesive Strength between Tape and Wafer with Each Bump Height
New developing tape keeps lower adhesive strength for bumped wafer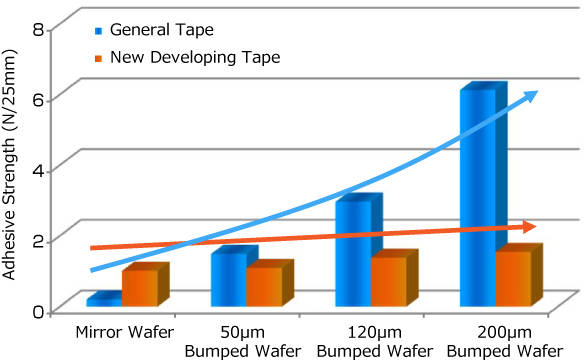 Click here for inquiries.