Enhanced Collaboration with Research and Development Base in Hungary
- Supporting the Development of New Technologies with the World's Most Advanced Analysis and Simulation Technologies -

In preparation for the global development of automotive and social infrastructure businesses in Europe in which future growth is expected, Furukawa Electric Co., Ltd. will enhance its collaboration with Furukawa Electric Institute of Technology Ltd. (FETI), a member of the Furukawa Electric Group. FETI is located in Hungary and is led by President Dr. Gyula Besztercey.
Background
FETI was established in 1990 as a research institution working with electrical insulation material in the European region. Open innovation with academic institutions in Hungary (such as Technical University of Budapest) that have produced many leading physicists supports the research and development of the Furukawa Electric Group with the world's most advanced analysis and simulation technologies. Beginning with high performance, ultra-small light source semiconductor lasers to support high speed optical communications exceeding 400 Gbps, FETI has until now been engaged in the development of new technologies, such as algorithms for automotive lead battery status detection sensors and perimeter monitoring radars.
Content
In addition to exchanging personnel as before, Furukawa Electric will invite FETI managers one after another to its Research & Development Division Planning Department, and will enhance its global research and development system in line with the research and development policies of the Furukawa Electric Group.
FETI's premises were completed in May of last year, and FETI is holding an opening ceremony to which Hungarian senior government officials and the Japanese ambassador have been invited. FETI will not stop at providing research and development functions for the Furukawa Electric Group. FETI will provide technical support functions along with the expanded sales of new products in European markets, and functions to promote open innovation leading to the development of new businesses in the European smart infrastructure market. In addition to its role as a research and technological development base to support the global development of automotive and social infrastructure businesses of the Furukawa Electric Group, FETI will similarly enhance its collaboration with each group member company in the United States (OFS Labs and SPI).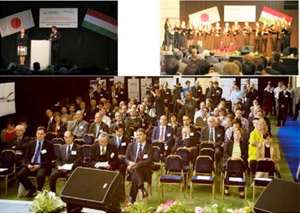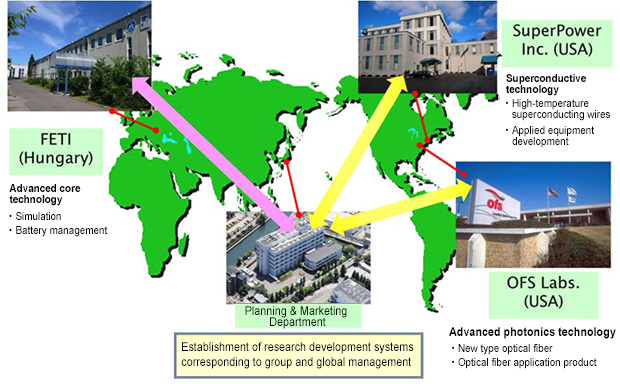 About Furukawa Electric Group
Furukawa Electric (TSE; 5801, ISIN; JP3827200001) Group started business in 1884, when its copper-smelting facility and wire manufacturing factory was established. Since then Furukawa Electric has become pioneers in the latest technologies by addressing diverse technological issues. Furukawa Electric has released products in a number of areas, including telecommunications, electronics, automobiles, and construction, with the three types of materials it works with at their core, namely, optics, plastics, and metals. Many of these products have attained the top global market share, and all of its products have contributed to society in numerous business areas. Furukawa Electric reported consolidated revenues of JPY 867.8 billion (approximately USD 8.2B) for the fiscal year ended March 31, 2015.