Data center solutions
With our technical strength in telecommunication, materials including heat diffusion, Furukawa Electric provides a wide range of products for data centers and solves the problems that our customers are facing.
Contact us

Data centers supporting high speed, large volume communication and cloud services
Data centers house IT equipments including servers, storage and network devices to process the data. The further evolution of data centers has made large volume data communication possible in our everyday life. In recent years, "hyperscale data centers" has been increasing to support the more widespread use of cloud services and even faster, larger volume data communication. Furukawa Electric supports wide range datacenters from enterprise data centers to hyperscale data centers through our technology of optical transmission, power transmission, functional materials in devices.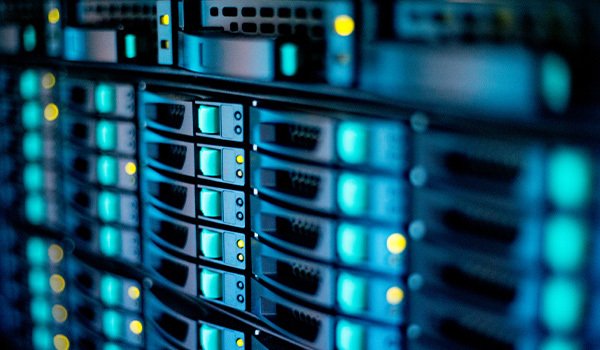 Data center solutions of Furukawa Electric
With our optical transmission, power cable and electronics technology, we provide a broad lineup of high reliable products for data centers and solve the problems our customers are facing.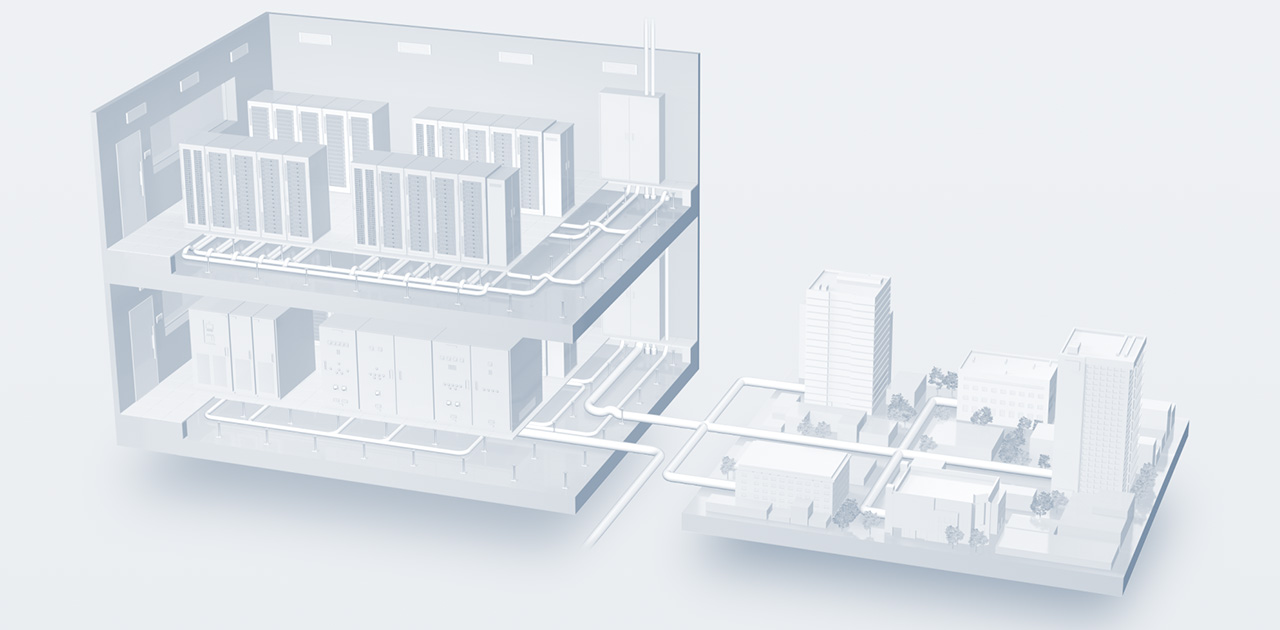 Optical transmission and connection solutions for hyperscalers

We provide easy-to-install, high density, high quality optical transmission and connection solutions, including the thin ultra-high count Rollable Ribbon optical cable which can install the world highest fiber counts in the limited spaces at one time, fusion splicers that can connect up to 16 Rollable Ribbon fibers simultaneously, and multi-fiber connectors which enables low loss and short time connection due to excellent dimensional accuracy.

Lineup of optical fiber products optimized for particular applications

We contributes to connecting data centers around the world with a lineup of optical fiber products optimized to best suit each transmission distance and application including inter-continental, inter-city, access networks, and premises.

Optical active devices supporting high-speed optical communication

Utilizing our accumulated semiconductor chip technology, Furukawa Electric has developed laser light sources for use in data centers and between data centers, including distributed feedback (DFB) laser light source integratable in silicon photonics (SiPh) devices and a tunable laser assembly (ITLA) for small transceiver, and through these products, we support high speed optical communication.

Connectors for high current connections (with wrong insert prevention mechanism) and cables

By combining flexible, flame-resistant cable and easy to use connectors, we realize simple, easy and reliable on-site cable connection between lighting panels, power panels or bus ducts etc.

High current plug-in connector

EM-FCC (Japanese)

Heat diffusion (thermal solutions)

In response to increasing heat generation from CPU or GPU triggered by the increased data traffic, we provide cooling solutions of high performance heat pipes and heat sinks.

Firestop products (Flame retardant product)

We provide fire protection measures for cables and piping penetrating walls and floors that are easy to install and can be re-installed.

Fire Prevention Products

Thermally / electrically conductive film for semiconductor

Developed using our polymer mixing and sheet manufacturing technologies, our electrically/thermally conductive die attach film is mixed with a special filler and continues to attract attention as a means to solve issues with heat dissipation in packages for 5G/IoT applications.

Electrically/thermally conductive dicing die attach film product
Product lineup
Furukawa Electric offers a product lineup covering a wide range of data center applications. For more details, use the links provided below to view the individual product websites.
Inquiries about data center solutions