KANZACC Co., Ltd.
President Hisakazu Ishibashi to be decorated with the "Medal with Yellow Ribbon"
President Hisakazu Ishibashi of KANZACC Co., Ltd., which is part of Furukawa Electric Group, is to be decorated with the "Medal with Yellow Ribbon" in the spring 2016 honors.
The honors are to be presented at a conferment ceremony on Tuesday, May 17, after which the recipients are to be admitted to the presence of His Majesty the Emperor at the Imperial Palace.
The "Medal with Yellow Ribbon" is a highly prestigious award granted to those who have worked diligently in fields such as agriculture, commerce and industry, or who possess technologies or achievements that have served as a model to others.
Details
Since joining Kyowa Densen KK (currently KANZACC) in 1970, Mr. Ishibashi has worked on the development of corrugated metal tube armored cables for infrastructure such as railways and electricity in Japan and overseas, as well as crack-resistant muffler tubes for use in FF cars, rotor covers for use on energy-saving domestic appliance motors, and high-quality plate processing for use in vehicles and electronic components.
The award of the "Medal with Yellow Ribbon" recognizes the contribution that Mr. Ishibashi's work has made to the results of KANZACC, as well as a wider contribution to the development of society in fields such as railways, electricity, motor vehicles, electrical appliances and electronic components.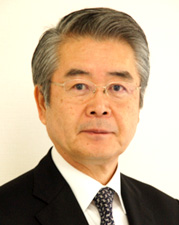 Career
Recipient: Hisakazu Ishibashi
Background: Age 68; Born on November 7, 1947 in Himeji City, Hyogo Prefecture
1970 - Joined Kyowa Densen KK (current name of company: KANZACC)
1976 - Became Kyowa Densen Kanagawa Plant Manager
2004 - Became Kyowa Densen Director and Kanagawa Plant Manager
2007 - Became Kyowa Densen Executive Director
2008 - Became (current) President of KANZACC
About KANZACC Co., Ltd.
| | |
| --- | --- |
| Established: | January 1920 |
| Capital: | 720,755,000 yen |
| President: | Hisakazu Ishibashi |
| Head office: | 2-1-9 Dojimahama, Kita-ku, Osaka |
| Main products: | Electric wires/cables, plated processed goods, metallic pipes/corrugate |
| Ratio of stock held by Furukawa Electric: | 99.9% (as of February 2016) |
About Furukawa Electric Group
Furukawa Electric (TSE; 5801, ISIN; JP3827200001) Group started business in 1884, when its copper-smelting facility and wire manufacturing factory was established. Since then Furukawa Electric has become pioneers in the latest technologies by addressing diverse technological issues. Furukawa Electric has released products in a number of areas, including telecommunications, electronics, automobiles, and construction, with the three types of materials it works with at their core, namely, optics, plastics, and metals. Many of these products have attained the top global market share, and all of its products have contributed to society in numerous business areas. Furukawa Electric reported consolidated revenues of JPY 867.8 billion (approximately USD 8.2B) for the fiscal year ended March 31, 2015.