"Eruboshi" Top Rating Received for First Time by Non-ferrous Industry

- Obtained highest recognition of "conformity to standards as a general employer" based on the Act to Promote Women's Participation -
Furukawa Electric has received the highest-level Eruboshi certification mark in recognition of its efforts to promote the active participation of female employees, based on the Act to Promote the Active Participation of Women in the Workplace (abbreviated below as the Act to Promote Women's Participation).
Background
The Act to Promote Women's Participation was established in order to create an environment in which women can adequately demonstrate their ability and succeed in their working lives, and since April 1 this year large companies with more than 300 employees have become obligated to draw up an action plan that promotes the active participation of their female employees.
Under the Eruboshi certification system, companies that have drawn up and submitted an action plan in accordance with the Act to Promote Women's Participation, and who are subsequently judged to have met certain standards and to provide excellent conditions regarding the promotion of women's participation, can receive certification from the Ministry of Health, Labour and Welfare by applying to their prefectural Labor Bureau. This certification system consists of five evaluation points including recruitment, continued employment, and ratio of women in managerial positions, and companies are awarded one of three levels of certification depending on how many of these evaluation points they have fulfilled.
Part of the Management Philosophy of Furukawa Electric is to "nurture human resources at every level so that we can become a more diverse and creative organization", and since fiscal 2005 we have made continuous efforts to improve women's working conditions and promote a better work-life balance.
Details
Furukawa Electric received the highest rated Eruboshi certification mark on April 28 of this year in recognition of our initiatives to encourage more active participation of female employees based on the Act to Promote Women's Participation. Of the 46 companies nationwide with Eruboshi certification, we are the first among the non-ferrous industries to receive the highest rating having met all the standards of the five evaluation points.
At Furukawa Electric, we established a Diversity Department in April 2014 to bring our company structure up to date, and have comprehensively addressed women's participation promotion activities such as female employee networking, career development, company-wide mind training, etc. In May 2015, we also started to reform the way our employees work with the launch of a working style innovation project team.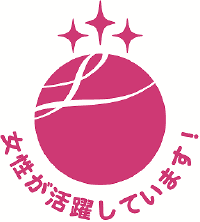 Going forward, Furukawa Electric will further accelerate our efforts to achieve both comfortable working conditions and job satisfaction for all employees regardless of gender.
About Furukawa Electric Group
Furukawa Electric (TSE; 5801, ISIN; JP3827200001) Group started business in 1884, when its copper-smelting facility and wire manufacturing factory was established. Since then Furukawa Electric has become pioneers in the latest technologies by addressing diverse technological issues. Furukawa Electric has released products in a number of areas, including telecommunications, electronics, automobiles, and construction, with the three types of materials it works with at their core, namely, optics, plastics, and metals. Many of these products have attained the top global market share, and all of its products have contributed to society in numerous business areas. Furukawa Electric reported consolidated revenues of JPY 874.9 billion (approximately USD 8.0B) for the fiscal year ended March 31, 2016.