Furukawa Electric Co., Ltd. to Expand Global Manufacturing Capacity of Optical Fiber in Response to Increasing Amount of Data Telecommunications Worldwide

- Furukawa Electric will focus on increasing manufacturing capacity in North America and Europe -
Furukawa Electric has announced that it will increase its optical fiber manufacturing capacity roughly two times over by 2019 FY. Furukawa Electric will invest approximately 150 million USD on increasing the manufacturing capacity of its global bases for products including optical fiber cable.
Background
In recent years, the amount of telecommunications traffic in core telecommunications networks and between data centers has been increasing throughout the world, with the spread of smartphones, cloud computing, online video distribution, and social networks.
There is therefore a strong demand to enhance information and telecommunications networks between hyper scale/cloud or device data centers, and demand for optical fiber (including conversion to FTTH(note 1)) is spreading throughout the world. The demand for optical fiber is expected to continue to expand on a global scale as conversion to IoT makes progress and 5th generation mobile telecommunications systems (5G) are built.

Content
Furukawa Electric has decided to invest in roughly doubling its optical fiber manufacturing capacity from 2016 FY to 2019 FY. It will make roughly an additional 150 million USD investment over the course of this production increase in order to increase manufacturing capacity of products including optical fiber cable, focusing on its North American and European manufacturing bases.
Furukawa Electric had already increased its optical fiber manufacturing capacity 1.2 times over from 2014 FY to 2016 FY. The 2020 mid-term management plan called for a further increase of around 1.2 times that amount by 2018 FY, but a decision was made to increase manufacturing capacity even further in response to strong demand from customers.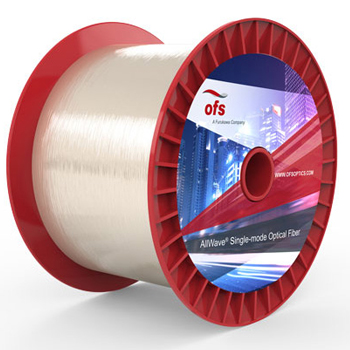 (note 1)FTTH: An acronym for Fiber To The Home. This refers to access telecommunications systems in which optical fiber is brought directly into subscribers' homes and used as the transmission path, as well as the information and telecommunications services these systems provide.
Furukawa Electric will continue to leverage the world leading optical telecommunications technology it has developed over its long history, in order to enable high speed and high capacity telecommunications.
About Furukawa Electric Group
Furukawa Electric (TSE; 5801, ISIN; JP3827200001) Group started business in 1884, when its copper-smelting facility and wire manufacturing factory was established. Since then Furukawa Electric has become pioneers in the latest technologies by addressing diverse technological issues. Furukawa Electric has released products in a number of areas, including telecommunications, electronics, automobiles, and construction, with the three types of materials it works with at their core, namely, optics, plastics, and metals. Many of these products have attained the top global market share, and all of its products have contributed to society in numerous business areas. Furukawa Electric reported consolidated revenues of JPY 843.3 billion (approximately USD 7.8B) for the fiscal year ended March 31, 2017.