Furukawa Electric to increase production capacity of tape for Semiconductor Process
- To achieve stable supply of high performance, high quality products in response to long-term demand growth -

In response to growing semiconductor demand, invest about JPY 7.0 billion to increase the production capacity of tape for Semiconductor Process
Build a new factory at the Mie Works with operations planned to commence in April 2025
Contribute to increasing the resilience of infrastructure that supports the changes in society through the provision of solutions for the semiconductor manufacturing process
Furukawa Electric Co., Ltd. (Head office: 2-6-4 Otemachi, Chiyoda-ku, Tokyo; President: Keiichi Kobayashi) will respond to the growing semiconductor demand by investing about JPY 7.0 billion to increase the production capacity at the Mie Works with planned operations starting from April 2025 in order to ensure the stable supply of tape for Semiconductor Process.
Background
Furukawa Electric manufactures and sells adhesive tape and removable tape (back-grinding tape, dicing tape, etc.) used during the semiconductor manufacturing process. In response to the increased diversity of semiconductor devices and evolution of semiconductor performance and manufacturing processes, we have continued to provide products that the polymer technology, one of our core technologies, is applied. Along with the recent increase in demand for IoT, autonomous driving and 5G and the changes to daily lifestyles brought on by the COVID-19 pandemic, there is expected to be long-term growth in the demand for semiconductors and further advances in semiconductor performance. In response to this growing demand in the future and in order to continue stably supplying high quality products, we have decided to invest in increasing production capacity at the Mie Works.
Details
Through this investment, we will not only secure sufficient supply capacity for responding to the demand growth but also supply products with even higher performance and quality through the installation of the newest available equipment, which allows us to satisfy customer expectations. Also, the new factory will use solar power and energy efficient equipment to reduce the environmental impact during such production processes.
We will continue to provide a broad range of solutions for semiconductor manufacturing and contribute to increasing the resiliency of infrastructure that supports the changes in society.
Location
 Within the Furukawa Electric Mie Works
(20-16, Nobono-cho, Kameyama-shi, Mie Prefecture)
Start of construction
September 2022
Start of mass production
April 2025
Total floor space of the new factory
8,000m2
Total investment
About JPY 7.0 billion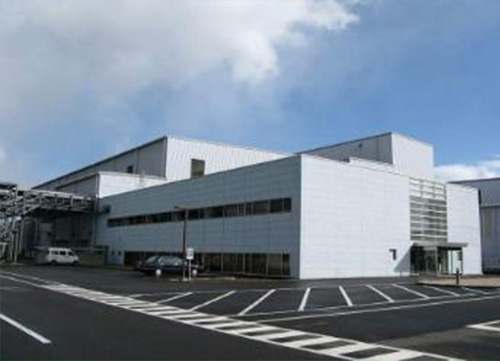 Furukawa Electric Group's efforts towards the SDGs
Based on the "Sustainable Development Goals (SDGs)" adopted by the United Nations, Furukawa Electric Group has formulated the "Furukawa Electric Group Vision 2030" which sets the year 2030 as its target and is advancing efforts with the aim to "Build a sustainable world and make people's life safe, peaceful and rewarding, Furukawa Electric Group will create solutions for the new generation of global infrastructure combining information, energy and mobility." Toward the achievement of our Vision 2030, we will take open, agile, and innovative approaches to promote ESG management that aims to increase corporate value over the medium to long term and will contribute to the achievement of the SDGs.