Integrating group capabilities and promoting open innovation
Furukawa Electric has refined its technology in the "transmission, connection and storage" of "energy, information and heat". The technology, which started from copper refining and power cables, has since expanded into a wide range of fields. Currently, high-frequency electronics technology has been added to the materials capabilities developed over the years, and the focus is now on the four core technologies of "metals", "polymers", "photonics" and "high-frequency electronics". Also, with the advent of 5G, autonomous driving, artificial intelligence and smart energy, we are working to position our technology and fused business fields at the center of this new era.

With the aim of accelerating the speed of new product development and creation of new businesses, along with working in recent years to better fuse the overall capabilities of the group and strengthen development capability, we are promoting the internationalization of research and development at the research facilities in the US and EU. Moreover, in addition to partnerships within the group, we are actively promoting initiatives for open innovation through cooperative ventures with universities, public research organizations and outside companies.

We will mobilize the Group's abilities and contribute to society with its material technology based around the theme of "using technology acquired through our material capabilities to help realize a society that is comfortable for living."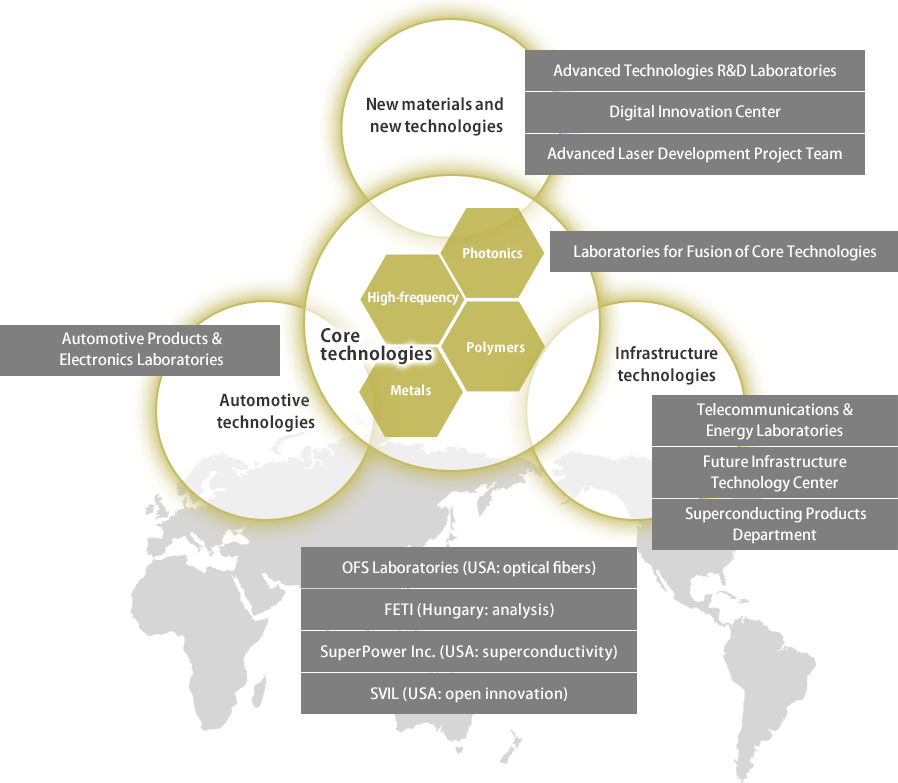 Introduction of the research and development organization
Future Infrastructure Technology Center
The center was established in February 2019 as the organization which will aim to propose and implement within society "future infrastructure" that combines information, energy and mobility. It is working to create environmentally friendly social infrastructure that is safe, peaceful and rewarding, as well as realize social infrastructure = smart community at socially acceptable cost.

For example, through telecommunications systems (utilizing 5G) that support next generation mobility, underground cable technology that connects people and town planning and wireless power transmission
technology, we are working to contribute to the creation of a safe, peaceful and rewarding life.
Fields that combine information, energy and mobility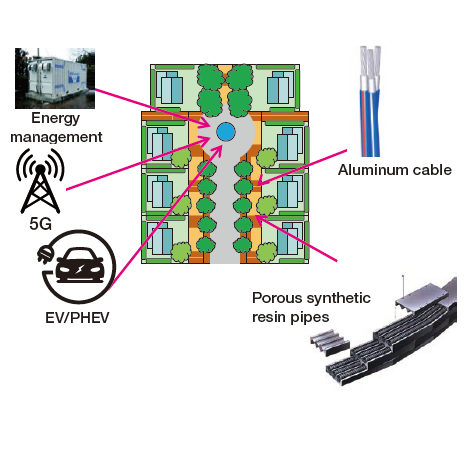 Urban development and underground cabling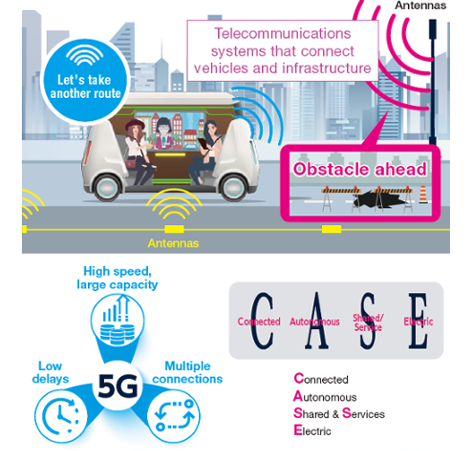 Information (5G) × mobility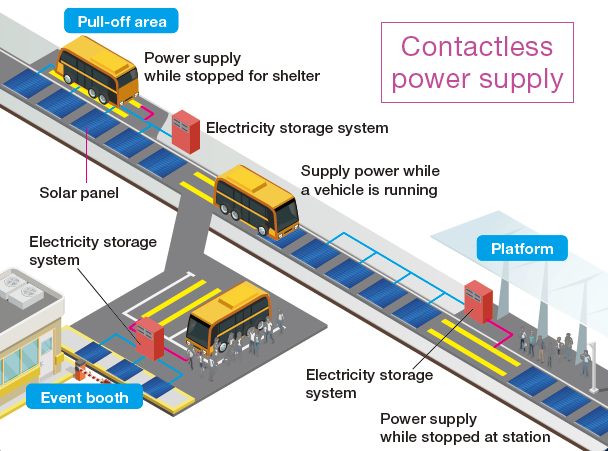 Energy × mobility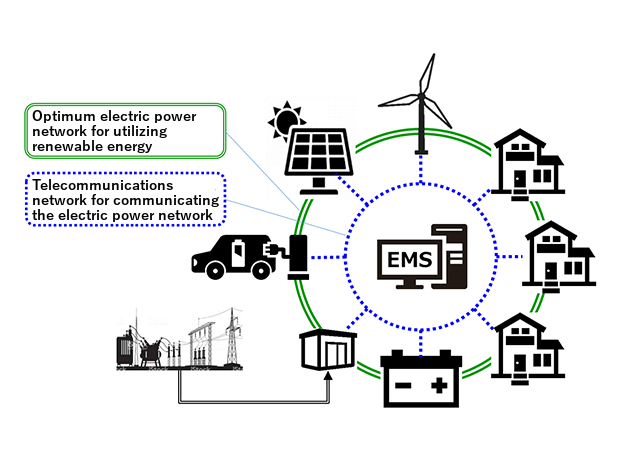 Information × mobility
Introduction of the open laboratory "Fun Lab"
The renovated Fun Lab opened in June 2019 with the aim of actively promoting open innovation initiatives directed at accelerating the creation of new businesses.
Fun Lab originally opened in August 2016 in Yokohama, the city in which Furukawa Electric was founded, as the core location for research and development. While introducing and exhibiting the company's technology, it is a place for generating new open innovation through "comprehension", "cooperation" and "collaboration" with people from both inside and outside the company. Open innovation is an original initiative for realizing new business models, technological advancements and product development by combining the technology, ideas and services of other companies with our technology.

A variety of people have come to the laboratory, including companies, universities and public research organizations, and active discussions are being held towards realizing the creation of new businesses and R&D in new domains through the combination of technology and ideas exceeding our present business fields. Results are beginning to appear, such as the start of new businesses through joint development with external companies and the establishment of new lecture courses in partnership with educational institutions.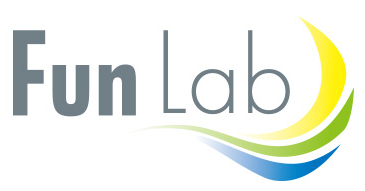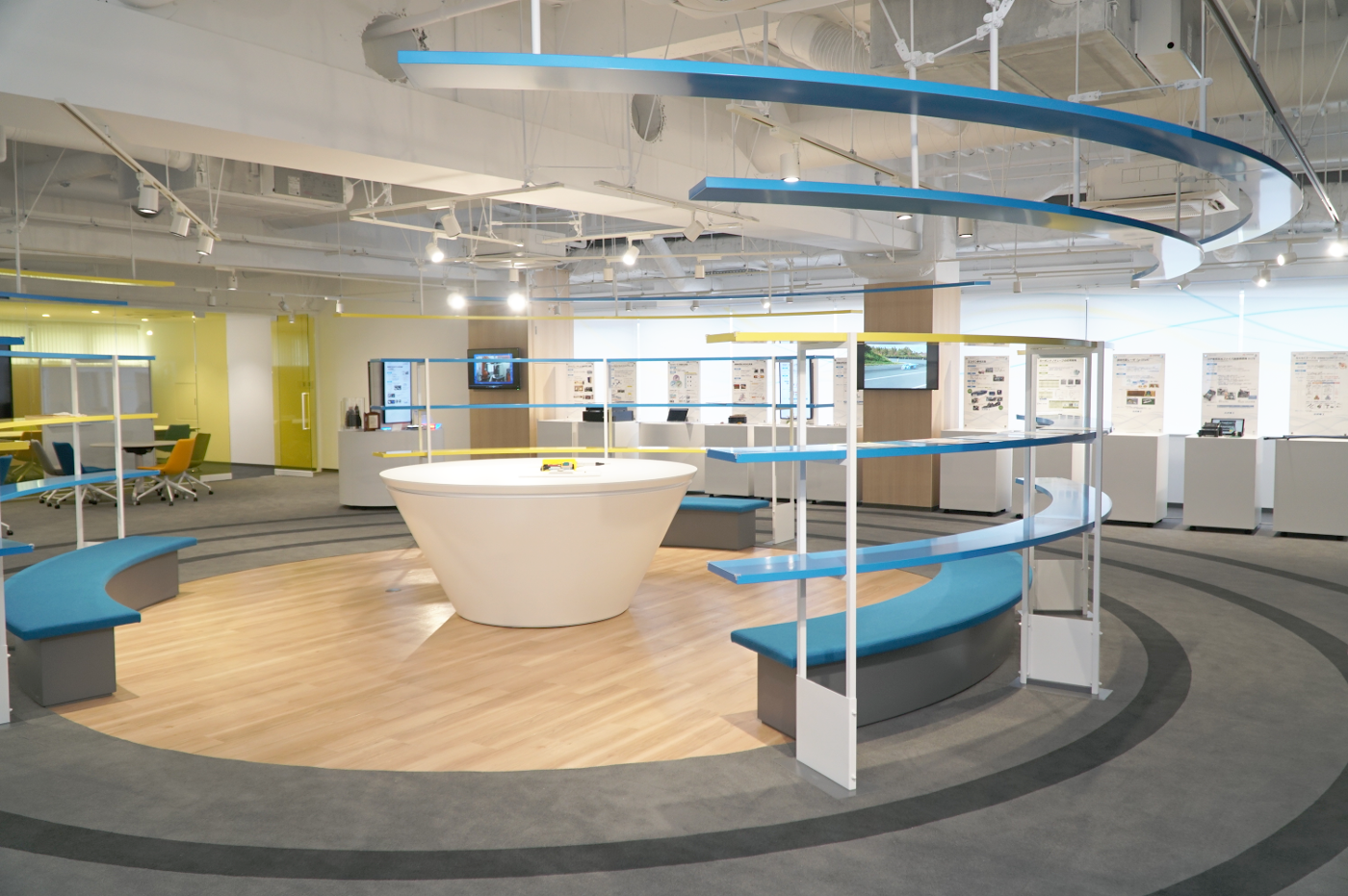 Detailed look at research and development within Furukawa Electric