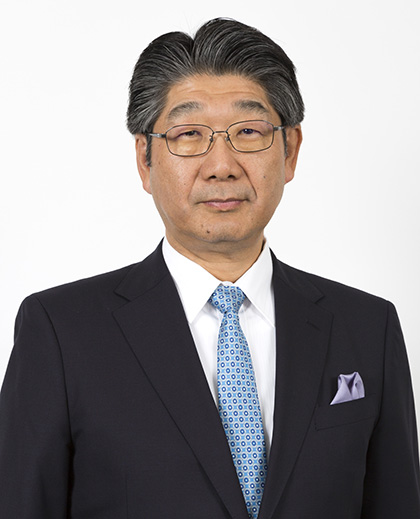 Keiichi Kobayashi
President
I offer my gratitude to our shareholders and investors for your extraordinary support and kindness.
In FY2020, we experienced unprecedented challenges resulting from the sudden stop of the global economy due to the impact of COVID-19, and although positive results were realized by the initiatives of the Emergency Response Team to reduce the cost of manufacturing and limit business expenses, on a companywide basis, profit declined on lower revenue compared to the previous year. Based on the financial results, an annual dividend of JPY60 per share was issued.
Concerning the financial forecast for FY2021, increased profit on higher revenue is expected in the Infrastructure, Electronics & Automotive Systems and Functional Products segments. This is because these businesses will steadily capture the demand of the active optical fiber & cable market in North America and the demand for data centers. In addition, the Automotive Products business will start wire harness deliveries that include global vehicle models along with benefiting from a recovery in the overall market.
FY2020 was the final year of the FY2020 Medium-term Management Plan "Furukawa G Plan 2020". Directed at achieving the Furukawa Electric Group Vision 2030, we realized a certain level of benefits from the efforts to foster new businesses through co-creation, and although there are still issues in securing sufficient earnings capability of the businesses, we have also steadily improved our financial position. Concerning the next medium-term management plan, we have delayed the start by one year and will dedicate FY2021 to further strengthening the company and establishing a foundation for executing the plan. In addition, we will further strengthen management focus on capital efficiency.
I ask for you continued support.
June, 2021