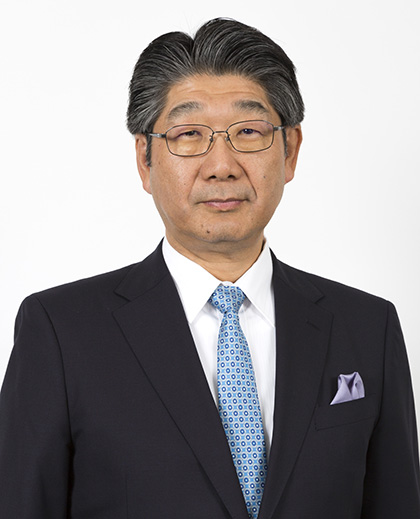 Keiichi Kobayashi
President
I offer my gratitude to our shareholders and investors for your extraordinary support and kindness.
In the first half (cumulative consolidated results through the second quarter of the current fiscal year), we achieved increased profit on higher revenue compared to the same period last year despite the negative impact in the Automotive Products business resulting from COVID-19 lockdowns in some locations in Southeast Asia and lower customer production volumes caused by a shortage of semiconductors and resin.
However, we were forced to revise the full-year forecast down due primarily to factors including the weak results in the Automotive Products business as stated above combined with soaring material and transportation expenses, supply chain disruptions and logistics delays that have affected the entire group. I sincerely regret the extreme worry this may cause to our shareholders and investors.
While focusing on further expanding sales and reducing the cost of manufacturing, we will come together as a group to strengthen the supply chain, including material procurement and logistics, and manage the businesses with the aim of minimizing the impact of changes in the business environment.
Concerning the dividend for FY2021, we will forego issuing an interim dividend but still plan to issue a year-end dividend of JPY60 per share.
I ask for you continued support.
December 2021