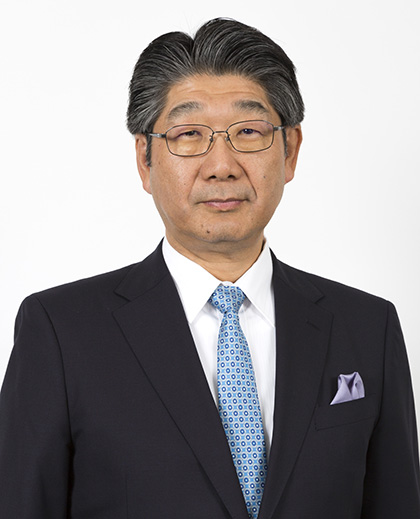 Keiichi Kobayashi
President
I offer my gratitude to our shareholders and investors for your extraordinary support and kindness.
In FY2019, although profits improved in the Energy Infrastructure business within the Infrastructure segment, in the Communications Solutions business, optical fiber prices fell due to deterioration in the global supply and demand balance and it took time to increase optical fiber and cable productivity in North America. Also, in the Electronics & Automotive Systems and Functional Products segments, the weak demand in the electronics market, including products for data centers and smartphones, impacted the results. Moreover, COVID-19 that began to spread around the world in January of this year has affected the entire global economy, and as a result, lower profits on decreased revenue compared to last year were recorded for all of the company's businesses.
Concerning the financial forecast for FY2020, it is currently impossible to rationally estimate the impact of COVID-19, and as a result, the forecast is still undetermined. As soon as it becomes possible to provide guidance, such will promptly be announced along with the planned dividend.
The company has established a group-wide Emergency Response Team, and along with firmly controlling the cash flow by reducing expenses and compressing working capital, efforts have begun to review the fixed expenses. These efforts will be accelerated going forward. Also, industry specific recovery scenarios are being formulated within each business segment, and after grasping the impact of COVID-19 and resulting changes in the industries, business activities will be carried out based on strategies and measures determined through rapid decision making.
I ask you for your continued support.
June, 2020