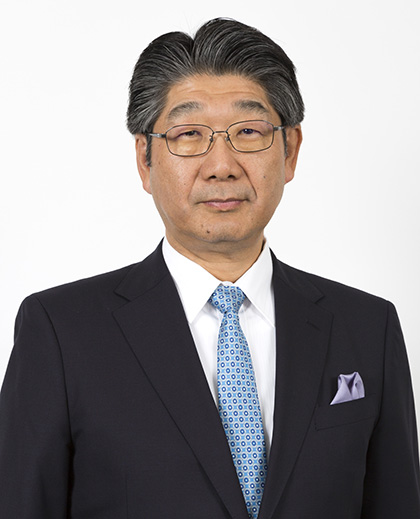 Keiichi Kobayashi
President
I offer my gratitude to our shareholders and investors for your extraordinary support and kindness.
In FY2018, increased profits were achieved in the Electronics & Automotive Systems segment following the optimization of the product mix in Copper & High Performance Materials and strong sales of wire harness in the Automotive Products. However, due to the impact of deteriorating market conditions in the Communications Solutions business and Functional Products segment, compared to FY2017, the final result was lower profits on increased revenue.
Conversely, after recording an extraordinary loss and deferred tax assets, which resulted in lower tax expenses, the net income attributable to owners of the parent company increased. Based on this result, the dividend was increased to 85 yen per share in FY2018.
Concerning FY2019, although the expenses will increase due to investments in future growth and the recent weakness in the market environment, operating income is forecast to be roughly unchanged from FY2018 as a result of improvements to the cost of manufacturing through increased productivity and a recovery in the market conditions in the second half. Along with continuing to invest in future growth centered on the focal fields of infrastructure (communications and energy) and automotive, efforts will also be made to invest in rationalization and increasing productivity.
In addition, the "Transformation Division" was established this past April with the aim of promoting the initiatives for strengthening the earnings capability and ability to execute at the group companies by thoroughly reviewing the costs and work processes.
I ask you for your continued support.
June, 2019