OFS Laboratories is a World-Class Center of Excellence for Optical Innovations
We are a trendsetter in discovering better ways to bring optical technologies to communications, medicine, aviation, transportation, geophysics, in communities, between cities, across oceans, continents, and through "the last mile" to businesses and residences.
OFS Laboratories creates commercially viable technology breakthroughs that OFS can take to market quickly. In keeping with our Bell Labs heritage, we continue to build on a core competency in the areas of optical fiber design, fabrication and optical device physics. We maintain leadership through continued publications and visibility.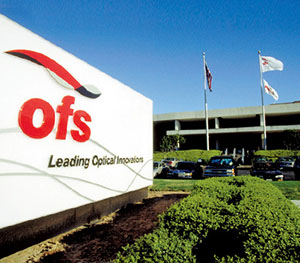 Main theme
Sensor technology
Next generation transmission fiber: designs for high bandwidth and SDM
Fiber Laser
Glass manufacturing
Specialty fiber for range of industries (Medical, Industrial, Telecommunications, Defense)
Contact for inquiries about research and development.